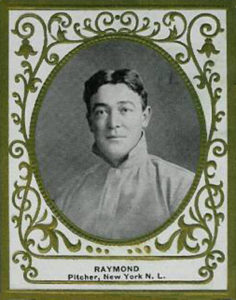 Bugs Raymond pitched a disputed one-hitter in his debut and lost 2-0 to the Cubs in 1908. The routine groundball was ruled a hit that went between the legs of shortstop Patsy O'Rourke.
   The Cubs are shut out by Cardinal southpaw Harry Brecheen in their home opener at Wrigley Field, 2-0 in 1946. The game is the first in the club's history to be televised with 'Whispering' Joe Wilson doing the play-by-play on Chicago's WBKB.
The Cardinals traded Bobby Del Greco and Ed Mayer to the Chicago Cubs for Jim King in 1957.
The Atlanta Braves traded Blaine Boyer, in 2009, to the Cardinals for Brian Barton
The Cardinals signed Carlos Martinez as a free agent in 2010.
Birthdays
    Doug Clarey born in 1954, he played one season with the St. Louis Cardinals in 1976. He hit one home run in four at-bats and finished his brief career with a 1.000 Slugging percentage. The home run was a pinch-hit, go-ahead, game-winning blast in the top of the 16th inning off of Mike Caldwell on April 28, 1976.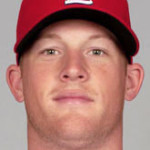 Jess Todd was born in 1986. He made his Major League Baseball debut with the Cardinals on June 5, 2009. He played in one game for the Cardinals and then was shipped off to Cleveland. His career mark is 0-1 with a 7.62 ERA. 
Drew Robinson– made the opening day roster in 2019.
---
Debuts
Elmer Rieger 1910
Lew Lowdermilk 1911
Ivey Wingo 1911
Max Lanier 1938
Gerry Staley 1947
Tom Poholsky 1950
Memo Luna 1954
Luis Arroyo 1955
Doug Clarey 1976 20th birthday
Gene Stechschulte 2000
Jason Karnuth 2001
Josh Pearce 2002
Deaths
John Murphy 1949
Ray Brashear 1951
Eddie Dyer 1964
Al Eckert 1974