1975- The St. Louis Cardinals traded Stan Papi to the Montreal Expos for Craig Caskey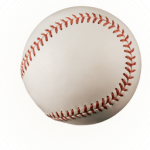 Birthdays
Earl Smith (February 14, 1897 in Sheridan, Arkansas – June 8, 1963 in Little Rock, Arkansas) was an American professional baseball player. He played as a catcher in Major League Baseball from 1919 to 1930. He would play for the New York Giants, Boston Braves, Pittsburgh Pirates, and St. Louis Cardinals. MLB statistics His career batting average was .303 with 46 home runs and 365 runs batted in.
Runs batted in 355
Red Barrett  (February 14, 1915 – July 28, 1990) was a Major League Baseball pitcher who played 11 total career seasons in the National League. He played for the Cincinnati Reds, Boston Braves and St. Louis Cardinals. He pitched the shortest complete game (for the Braves) by fewest pitches (58) in history. He was right-handed. He stood 5'11" and weighed 183 lbs. Playing for three teams over 11 years, Barrett was a .500 pitcher, winning and losing 69 games. Career totals for 253 games include 149 games started, 67 complete games, 11 shutouts, 62 games finished, and 7 saves. His lifetime ERA was 3.53.
In 1945, he led the Cardinals to second place in the National League, posting a team best 21 wins and 9 losses.For the year, his combined 23–12 record for the Braves and Cardinals with a 3.00 earned run average led the league in wins. He was named to the AP National League All-Star team and finished third in NL Most Valuable Player voting.He appeared on the cover of Life Magazine on April 1, 1946. Twice he came within a single toss of a perfect game. On September 2, 1945, in a game Barrett pitched for the St. Louis Cardinals, Lennie Merullo of the Cubs made the only hit, in the third inning, and was the only baserunner. Merullo was caught stealing; the final score was 4-0, and it was the redhead's 20th victory of the season. The following June 6, the Phillies' Del Ennis celebrated his 21st birthday by singling in the eighth inning off Red, and no other batter reached first base. Barrett had retired 22 batters in a row before the Ennis hit. The 7-0 victory was Barrett's first win of the 1946 season.
Augie Bergamo  (February 14, 1917 – August 19, 1974) was a Major League Baseball outfielder who played for the St. Louis Cardinals in 1944 and 1945. A native of Detroit, Michigan, he stood 5'9″ and weighed 165 lbs. He is one of many ballplayers who only appeared in the major leagues during World War II. He was a valuable reserve on the 1944 World Series Champions, batting .286 in 80 games. He was the starting left fielder in World Series Game # 2 against the St. Louis Browns, won by the Cards 3-2 in 11 innings. Bergamo, the leadoff hitter, was 0-for-5 in the game but hit an RBI grounder in the third that plated the first Cardinal run. For the Series he appeared in three games, going 0-for-6 with one RBI and two walks.nIn 1945, he batted .316 in 94 games, but St. Louis finished second that year, three games behind the Chicago Cubs.
Career totals for 174 games played include a .304 batting average (151-for-496), 5 home runs, 63 runs batted in, 86 runs scored, a .400 on-base percentage, and a slugging average of .401.
Will McEnaney  (February 14, 1952 in Springfield, Ohio) is a former professional baseball player. He was a left-handed pitcher over parts of six seasons in Major League Baseball (1974–79) with the Cincinnati Reds, Montreal Expos, Pittsburgh Pirates and St. Louis Cardinals (1979)
He was drafted by the Reds in the eighth round of the 1970 amateur draft. He made his Major League debut at age 22 on July 3, 1974 in relief of starter Clay Carroll in a 4–1 Reds loss to the Los Angeles Dodgers at Riverfront Stadium. McEnaney's first-ever inning was a 1–2–3 one as he induced popouts from Tommy John, Davey Lopes and Bill Buckner, and for the game he pitched two scoreless innings. In his rookie season, he pitched 24 games, with a 2–1 record and a 4.44 earned run average.
He was a key member of the bullpen of the 1975 and 1976 World Series champion Reds' "Big Red Machine." In 1975 he was 5–2 with a 2.47 ERA in 70 games with 15 saves. He is best known for his performance in the 1975 World Series, in which he pitched five games (6.2 innings) in relief with a 2.70 ERA and one save, but more so for his exploits in the deciding game seven. Entering the game to start the bottom of the ninth inning with the Reds clinging to a 4–3 lead over the Boston Red Sox, McEnaney got Juan Beniquez to fly out followed by a Bob Montgomery groundout. He sealed the World Series title and became part of an iconic Reds moment as he induced Carl Yastrzemski to hit a flyball to centerfield, which was grabbed by Cesar Geronimo followed by McEnaney's teammates swarming him and celebrating around the pitcher's mound.
In 1976 he fell to 2–6 with a 4.85 ERA in 55 games. But he again excelled in the World Series, pitching 4.2 scoreless innings in two games and earning two saves. And, just as in the previous World Series, he closed out the series with a 1–2–3 ninth inning, only this time it was for a four-game sweep over the New York Yankees.
In December 1976 he was traded to the Expos, for whom in 1977 he pitched 69 games with a 3–5 record and a 3.95 ERA. He was then traded to the Pirates shortly before the 1978 season and pitched only six games with a 10.38 ERA. Released by the Pirates, he played for the Cardinals in 1979. In that season he pitched in 25 games with an 0–3 record and a fine 2.95 ERA, but it was his final season in the majors as the Cardinals released him just prior to the 1980 season. For his Major League career he compiled 12–17 record with a 3.76 earned run average and 148 strikeouts in 269 appearances, all as a relief pitcher.