Joe Medwick drives in the winning run and Dizzy Dean picks up the win as the National League wins their first All-Str game in 1936.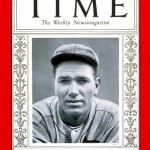 Dizzy Dean, in 1937, gets hits by a line drive on the toe in the All-Star game and is never the same after that. Joe Medwick gets four hits in the game. 

Red Schoendienst plays in his last major league game and grounds out to first base pinch-hitting for Lew Burdette in 1963. 

The White Sox purchase Jeoff Long in 1964 from the Cardinals. 

In 1975, the Cardinals trade Bill Parsons and cash to the Chicago White Sox for Buddy Bradford. 

The Cardinals released Sidney Ponson in 2006. 

The Cardinals, in 2010, sign Mike MacDougal as a free agent.
Birthdays
Bert James 1886

John Romonsky 1929

Tommy Moore 1928

Jose Jimenez 1972
Debuts
Howie Williamson 1928

Bob Forsch 1974

Evan MacLane 2010

Kyle Leahy 2023
Deaths
Tracking Musial's Home Runs
In 1963, Stan hit career home run #472 off of Juan Marichal in a scoreless game in the 7th inning with a 2-run shot.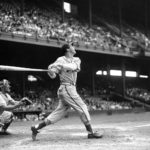 Gibson's Complete Games
Gibby gets complete game #31 with a 5-0 win over the Giants with 9IP/6H/0ER/2BB/8K.
It was a complete game 13 inning loss for Gibson in a 4-2 game vs the Giants in 1965 for #71 and 13IP/11H/4ER/3BB/12K.
In 1972, he got CG #216 with a 3-1 win over Houston with 9IP/4H/1ER5BB/2K.
Walk-Off Winners (WOW)
1987- In the bottom of the 10th inning against the Dodgers Jack Clark singles home Tom Lawless for a 5-4 win for a walk-off win in the second game of a doubleheader. WOW. 
1991- The Cubs scored in the top half of the 12th inning to lead 7-6. In the bottom of the frame the Cardinals wasted no time tying it up as Todd Zeile doubles and Pedro Guerrero singles him home. Felix Jose singles and Guerrero goes to 3rd. The Cubs elected to intentionally walk Geronimo Pena to load the bases. Tom Pagnozzi singles for the walk-off winner. WOW. 
1999- The Cardinals trail 1-0 going into the bottom of the 9th inning facing the Cincinnati Reds. Willie McGee reaches on a shortstop error and Darren Bragg homers for the 2-1 walk-off win. WOW.
2014- The Cardinals defeated the Pirates 2-0 when Matt Carpenter walked and Matt Adams smashed a Walk-Off Homer. WOW.