Tracking Musial's Home Runs
In 1948, Stan hit career #84 facing Johnny Sain.

In 1950, he smacked #332 in Pittsburgh with Vern Law on the hill. It was a solo home run in the bottom of the 3rd inning.

A 3-run homer came in 1962 at home against Stu Miller and the San Francisco Giants. It was #457 of his career. 
The Cardinals make a deal with the Phillies in 1907 as they send Buster Brown for Johnny Lush.
Oscar Judd is purchased from the Cubs in 1934. 
Bob Gibson's Complete Game
1964- Gibson suffered back-to-back complete game losses as he lost for SFG 3-0. He finished with 8IP/7H/3ER/3BB/5K

He defeated the Reds in 1969 with a complete game (#145 of his career) as the Cardinals won 5-4 with 9IP/8H/4ER/1BB/11K.
In 1998, the Mets send Shawn Gilbert to the Cardinals for Wayne Kirby. 
On this date in 2002, it becomes the first time two Japanese position players play in the same major league games as So Taguchi of the Cardinals and Ichiro Suzuki of the Mariners meet in a game at Safeco Field. 
Willie Morales is released by the Cardinals in 2013. 
The Indians get Javier Cardona from the Cardinals for John Rodriguez in a 2005 trade. 
The St. Louis Cardinals released Willie Morales in 2003.
Cardinals manager Tony LaRussa manages his 5,000th game. His 33-year managerial career also includes stints with the A's and White Sox, is the second manager to reach the milestone but remains far behind Connie Mack's record of 7,755 contests.
Birthdays
Jack Coveney  (June 10, 1880 – March 28, 1961) was a catcher for the 1903 Cardinals that played in 4 games and had 2 hits in 14 at-bats.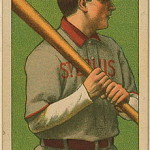 Jap Barbeau  (June 10, 1882 – September 10, 1969) was the third baseman for the Cardinals in 1909-1910. He hit .225 in his career with no home runs and 46 RBI's.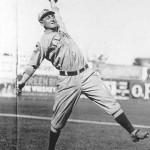 Frank Gilhooley  (June 10, 1892 – July 11, 1959) made his major league debut for the Cardinals on September 18, 1911, and played one more season with them before being traded to the Yankees. In nine seasons he was a .271 hitter (289-for-1068) with two home runs and 58 RBI in 312 games, including 142 runs, 30 doubles 10 triples, 37 stolen bases, and a .357 on-base percentage. His most productive season came with the 1918 Yankees when he appeared in a career-high 112 games while hitting .276 with 23 RBI, 59 runs and 19 extra bases.
   Frank Demaree  (June 10, 1910 – August 10, 1958) played late in his 13-yr career with the Cardinals for one season (1943). He amassed 72 home runs, 591 RBI's and hit .299 in his career.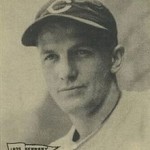 Whitey Moore (June 10, 1912 – December 10, 1987) played his last season in the major leagues with the Cardinals. He was 30-29 in his career with a 3.75 ERA and 228 strikeouts.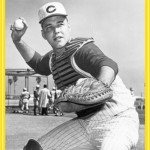 Johnny Edwards (1938) was a catcher that won 2 Gold Gloves and was named to the All-Star team 3 times before coming to the Cardinals. With the Cardinals, he played backup catcher to Tim McCarver, helping them win the National League pennant. He caught Ray Washburn's no-hitter on September 18 of that 1968 season.

Elias Sosa (1950) didn't do well in St. Louis in 1975. He was 0-3 with a 3.95 ERA and no saves. He was traded by the St. Louis Cardinals with Ray Sadecki to the Atlanta Braves for a player to be named later and Ron Reed. His career numbers show he accumulated a record of 59-51, 3.32 ERA, 538 strikeouts and 83 saves. 
Debuts
Dal Maxvill 1962

Jim Dwyer 1973

Lance Johnson 1987

Bud Smith 2001

So Taguchi 2002

Joe Kelly 2012
Deaths
Wally Smith (1930)

John Vann (1958)

Speed Walker (1959)

Joe Stripp (1989)

Jim Hearn (1998)

Moe Drabowsky (2006)

Don Hood (2023)