Looking Back 25 yrs
June 20, 1994- The game was played in front of 27,658 fans and took 3hrs 23min to finish. The Cardinals lost 8-4 as the Montreal Expos (41-27) were led by Larry Walker with four hits including a home run and Wil Cardero adding four hits. The Cardinals (33-34) started Rick Sutcliffe and the Expos relied on Pedro Martinez. Neither starter figured in the outcome. The Cardinals had 3 players with RBI's as Ozzie Smith and Tom Pagnozzi each had one and Mark Whiten knocked in two runners with a double and a home run. Rob Murphy blew the save and suffered the loss with 0.1IP/2H/2ER2BB/0K. 
========================================================================================================
Transactions
The Cardinals got Howie Bedell and the Milwaukee Braves got Bobby Tiefanauer in a trade in 1963.

The Cardinals traded Bob Chlupsa and Mike Fiore in 1972 to the Padres for Rafael Robles. 

In 2002, the Cardinals traded Seth Davidson to the Minnesota Twins for Warren Morris.   
A Cup of Coffee
Ernie Lush– made his debut on July 20, 1910, and never played in another major league game. He had 4 at-bats with no hits in his career.
Tracking Musial's Home Runs
1948- #86 facing Monty Kennedy with a 2-run home run in the 5th inning.
In 1950, Stan smacked career #153 off Sheldon Jones of the Giants to tie the game in the 8th inning. 
Birthdays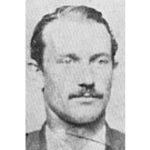 Nate Cuthbert 1845
Bob Gibson's Complete Games
In 1961, Gibson pitched the 7th complete game of his career with a 6-3 win over the Reds with 9IP/5H/3ER/3BB/7K.
Gibby won 1-0 over the Cubs in 1968 on 9IP/5H/0ER/1BB/6K for complete game # 18 of his career. 
In 1969, he got a complete game (#147) loss losing 4-3 to the Mets with 8IP/8H/3ER/4BB/7K
Debuts
Art Garibaldi 1936
Dave Bakenhaster 1964
Deaths
Bob Ewing 1947

Cy Warmoth 1957

Denney Wille 1966

Blix Donnelly 1976

Lou Klein 1976

Billy Johnson 2006
Walk-Off Winners (WOW)
2007- There were 42,633 fans and the game last 5 hrs 21min as the Cardinals got a walk-off win in the 14th inning. In the game. Aaron Miles was 5-7 in the game.  In the top of the 14th inning, Kip Wells entered to pitch against the Kansas City Royals. He pitched around a top of the 14th one out triple. In the bottom half, KCR sent in Jorge De La Rosa to face the Cardinals. The first batter he faced was Ryan Ludwick and he sent the ball high over the outfield fence for a game winner which was 7-6.