Here's looking at what happened on March 10th in St. Louis Cardinals History.
Trades and Transactions
Synthetic turf (AstroTurf) is installed at Busch Stadium in 1970.

The Cardinals signed Bernie Carbo in 1979 as a free agent.

In 2005, Singling off Brad Thompson in a Cardinal intrasquad game, former pitching prospect Rick Ankiel goes 1-for-2 in his debut as a position player. Historic wildness and injuries ended the 25-year-old's once very promising career on the mound.

Cardinals reliever Sam Freeman had Tommy John surgery in 2010.

2022- MLB players and the owners end  99 day lockout and agree on a new contract

.
Birthdays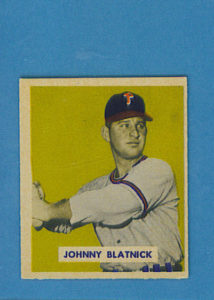 Johnny Blatnick played in seven games before he was sent to the minor leagues in 1950.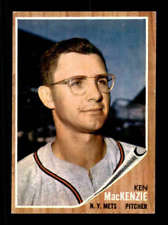 Ken MacKenzie Cardinals career as a pitcher was not very good as he pitched nine innings, allowed nine hits, six earned runs and compiled a 4.00 ERA in 1963.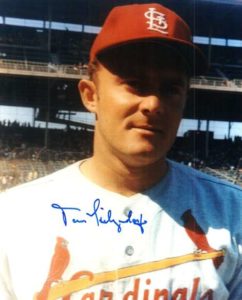 Tom Hilgendorf appeared in 29 games for St. Louis and compiled a 0-4 record with 15 base on balls and 15 strikeouts in 1969.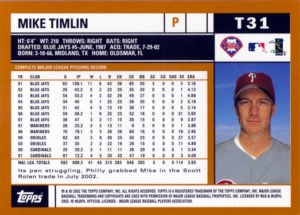 Mike Timlin played for the Cardinals for 3 seasons (2000-2003) where he compiled an 8-9 record in 134 games. Also, he had a 4.71 ERA with 156 hits allowed. He fanned 108 batters while in a Redbird uniform and walked 46 batters. He was traded on July 29, 2002, in the Scott Rolen deal.  
Deaths
   Doc Hazelton died in 1941. He appeared in seven games for the Cardinals in 1902 and hit .130. He scored no runs and hit no extra base hits in his brief career. 
   Bob Nieman died in 1985. On September 21, 1951, at Fenway Park he hit two home runs in his first two at-bats for the St. Louis Browns. He played for the Cardinals in 1960-1961. 
Art Lopatka died in 2007. He was a pitcher (1945) that played in eight major league games. He gave up 12 earned runs and 20 hits along with seven passed balls in 17 innings. He retired in 1946.