Let's look at what is happening on this date in Cardinals History
Trades and Transactions
Rogers Hornsby, in 1933, returns to the Cardinals as a player after being fired as the Cubs' manager last August. 

The Cardinals signed Bill Ortega as an amateur free agent in 1997.
Birthdays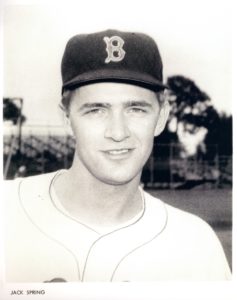 Jack Spring born in 1933, he was part of the famous Brock-for-Broglio trade in 1964. He only appeared in two games in a Cardinals uniform where he pitched 3 innings and fanned two batters.
Deaths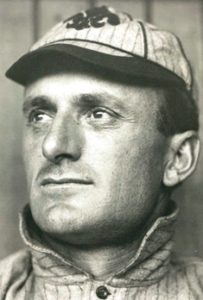 Sam Mertes died in 1946. He was a Cardinal leftfielder/second baseman in his final year of 1906. He wasn't the best fielder as he made 10 errors in 91 chances and his bat wasn't very good. In 53 games for St. Louis, he had 191at-bats in which he batted .246 along with no home runs and 19 runs batted in.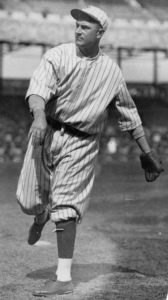 Fred Toney died in 1953. He was a member of the St. Louis Cardinals in his final season (1923) of a 12 year career. He had control problems as he walked 61 bases in 29 games and allowed 211 hits and 84 earned runs. He was 11-12 for the season.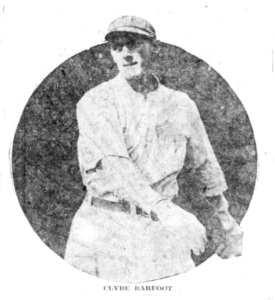 Clyde Barfoot died in 1971. In his two year stretch in St. Louis he amassed a 7-8 record, 3.99 ERA, 75 games, 219 innings pitched, 251 hits allowed, 97 earned runs and fanned only 42 batters but walked 57. 
Other Baseball Events on This Date
The manager of the new American League Baltimore Orioles, John McGraw, signed Tokohoma in 1901 and tried to say he was a Cherokee Indian when in fact he was a black infielder. He wanted to integrate baseball but had his dream dashed as White Sox president Charles Comiskey objected after seeing the difference. 

In 1958, the  American League President, Will Harridge, tells all the teams, player and umpires that it is now mandatory for batters to wear a helmet while at bat. It was passed in December by a 701 vote at the owners meeting. Ted Williams of the Boston Red Sox is in strong disagreement with this decision as he states it will throw off his timing. It didn't appear to cause the problems for Williams that he anticipated. 
.