Birthdays
     Johnny Beall (1882) played for the Cardinals in 1918 and got 49 plate appearances in which he batted .224. He had a career .253 average in 58 games in his four-year major league career along with a career .972 fielding percentage. His last game was on July 17, 1918.

Pat Hynes (1884)  was with the Cardinals in 1903 and played in 1 game with no hits. He signed with the Browns the following season. He died on his 23rd birthday when he was shot by a bartender over a credit dispute.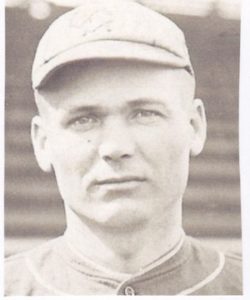 Wally Mattick (1887) played briefly in 1918 for the Cardinals as a centerfielder. He participated in eight games and 14 at-bats in which he had two hits, walked twice and fanned three times. His last game was on July 21, 1918.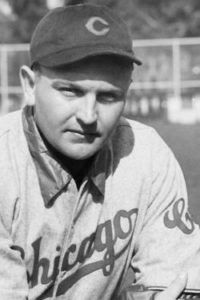 Bud Tinning (1906) In November 1934, Tinning and Dick Ward were traded to the St. Louis Cardinals for Tex Carleton. Tinning injured his arm in 1935 and pitched in only four games, effectively ending his career.

     Shawn Gilbert (1965) played briefly for the Cardinals in 1998. He got into 4 games and had 2 plate appearances with one hit and one stolen base.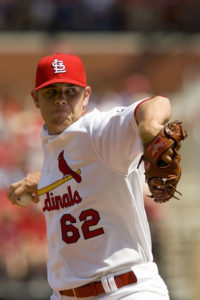 PJ Walters (1985) made his Cardinals debut on April 17, 2009, against the Chicago Cubs.  One oddity is that Walters faced Carlos Lee of the Astros twice in his career and both times Lee hit a grand slam. Those took place on July 21, 2009, and July 25, 2011. Two days after the last grand slam, July 27, 2011, Walters was traded.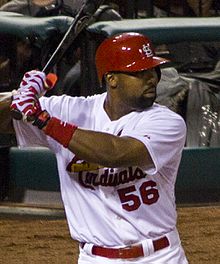 Joey Butler (1986) made his Cardinals' debut on May 10, 2014, after getting called up on May 9. He struck out, pinch-hitting in the seventh inning at Pittsburgh. He was released by the Cardinals on May 23, 2014.
Deaths
Pat Hynes (see notes above) died on his birthday in 1907.
Dick Niehaus- died 1957- pitcher from 1913-1915 who went 1-2 with 3.60ERA and 20BB and 21K for Cardinals
Frankie Frisch- died in 1973- played from 1927-1937 in Cardinals uniform and batted .316 lifetime (Hall of Famer)
Ferrell Anderson- died in 1978- played for Cardinals in 1953 with 35 at-bats and .286 batting average
Gene Moore- died in 1978- played three seasons (1933-34-35) with 59 at-bats and a .339 BA.
Bill Reeder- died in 2001- played in 1949 with a 1-1 pitching record and a 5.60 ERA
Around the League
1982- Many believe the Sabermetric movement took off when Ballantine Books published the first Bill James Abstract. At that time, James was a security guard for Stokely-Van Camp's pork and beans cannery and wrote the book in the evenings.