The Cardinals signed Don Hood as a free agent in 1980.
The pitching-poor Cardinals, in 2008, bolster their rotation by agreeing to a preliminary one-year deal with Kyle Lohse (9-12, 4.62). .
Tommy John Surgery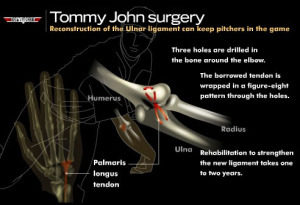 Cardinals pitcher Danny Cox had TJ surgery on this date in 1989.
Josh Kinney, under contract with the Cardinals, had Tommy John surgery in 2007.
Position Player Rafael Furcal had Tommy John surgery while under contract with the Cardinals in 2013.
Birthdays
Chappie McFarland (1875) was a pitcher in Major League Baseball and played for the St. Louis Cardinals from 1902-1906 with a career record of 34-61. In 106 games he had a 3.35 ERA in 841 innings pitched allowing 893 hits, 192 walks and 307 strikeouts.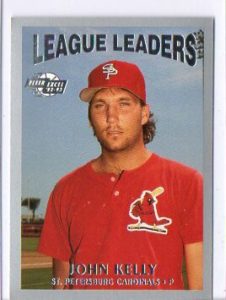 John Kelly (1879) made his debut with the Cardinals on April 11, 1907, and finished his career on June 18, 1907, with a .188 batting average and six runs batted in with no home runs. He played in 53 games for St. Louis. 

Wally Smith (1888) played for the Cardinals in 1911-1912 and finished with a career 117 hits and a .201 batting average. 
Gary Kolb (1940) is in the history books for two different occasions in St. Louis Cardinals history. In 1963 he was a part-time player and on September 29 he was selected to pinch run for Stan Musial after he collected his last career hit. He also was the last player to wear #20 for the Cardinals before it belonged to Lou Brock and then was retired. Just before the start of the '64 season, he was traded to the Braves for Bob Uecker. In his seven-season Major League career, Kolb batted .209 with six home runs and 29 runs batted in.
Duane Walker (1957) was signed as a free agent and played in the 1988 season for the Cardinals. He played in 24 games in which he hit .182 with 4 hits in 22 at-bats. He drove in three runs and smacked one extra-base hit for the Birds. After the season he was allowed to become a free agent. 
Deaths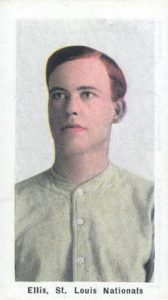 Rube Ellis died in 1938. He played for the Cardinals from April 15, 1909, to October 6, 1912, and swatted 13 home runs and knocked in 199 runs and batted .260 in his career.
Around the League on this Date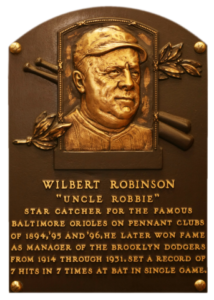 1915- Dodger manager Wilbert Robinson has plans to catch a baseball that is dropped from a plane and is greeted with a big surprise that is set up by Casey Stengel. Ruth Law, an American pioneer in aviation is flying the plane and is asked to substitute part of her lunch when she got in the air because he forgot to bring the baseball. Upon Robinson catching a grapefruit, which he thought was a baseball, it splattered all over him and he is said to have uttered, "Help me, Lads, I'm covered with my own blood!"
Cy Young, actually Cy T. Young, is referenced as his middle name is Tecumseh. That proves incorrect as his full name is Denton True Young. Young played for the only season the Cardinals were known as the Perfectos in 1899 and the first season as the Cardinals in 1900. He left St. Louis and joined the American League's Boston Americans for a $3,500 contract.