The Cardinals traded Joe McEwing to the New York Mets for Jesse Orosco in 2000. 

The Cardinals released Brent Butler in 2004.
Birthdays
Eddie Higgins (March 18, 1888 – February 14, 1959) played two seasons for the Cardinals and pitched in 18 games. He finished them with a 3-4 record along with 16 strikeouts and 24 bases on balls. He ended with a 4.48 ERA from the 1909-1910 seasons.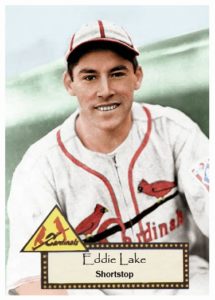 Eddie Lake (March 18, 1916 – June 7, 1995) "Sparky" Lake played shortstop for three years (1939-1941) in a Cardinals uniform. He finished with a .231 batting average but had three seasons that he coaxed over 100 walks.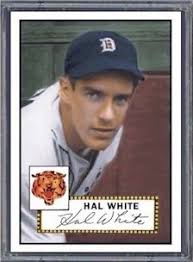 Hal White (March 18, 1919 – April 21, 2001) was a right-handed pitcher that played for the Cardinals in 1953-1954 in a 12-year career in the major leagues.
 Dick Littlefield (March 18, 1926 – November 20, 1997) was a left-handed pitcher who played for the Cardinals in 1956. He made his debut on 7/7/50 and retired after being traded, along with $30,000, by the New York Giants to the Brooklyn Dodgers for Jackie Robinson. He chose not to go and announced his retirement on 5/30/58.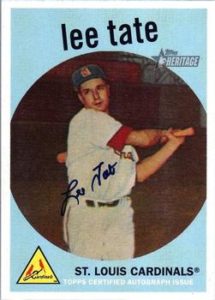 Lee Tate played parts of two seasons in the major leagues with the Cardinals in 1958-1959 and played in 51 games and collected 14 hits in his major league career with one home run off of Johnny Antonelli on May 27th.
 Al Olmstead played in five games for the Cardinals and was 1-1 in his career.
Deaths

 Alan Storke died of general streptococcus due to emphysema before the 1910 season. In 1909 he played in 38 games for the Cardinals where he batted .238 for the season.

Joe Taylor died in 1993. He played in 18 games in 1958 for the Cardinals and batted .308 before being released at the end of the season.