Transactions and Trades
Branch Rickey became president of the Cardinals in 1917.
Joe Mack, in 1939, was assigned by the Cincinnati Reds to the Cardinals.
Audry Perez was signed as a free agent in 2008.
The Cardinals traded Bob Burda to the Boston Red Sox for Mike Fiore in 1972.
Birthdays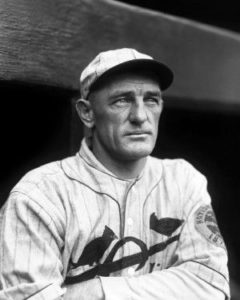 Walter Schmidt (March 20, 1887 – July 4, 1973) played the last season of his career with the Cardinals in 1925 where he batted .257 for the Cardinals with 3 home runs.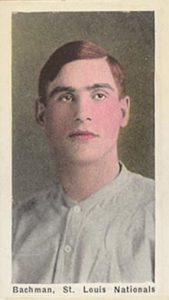 Les Backman (March 20, 1888 – November 8, 1975)   pitched for the Cardinals for 21 games during the 1909 and 26 games season and 26 games during the 1910 season and finished with a 9-18 record, 3.61ERA and struck out 76 batters.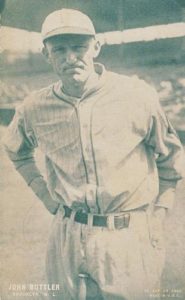 Johnny Butler  (March 20, 1893, in Fall River, Kansas – April 29, 1967) played for the Cardinals as a shortstop in the 1929 season after a few seasons with Brooklyn and hit .252 in his career with 3 home runs and 146 runs batted in.
Clyde Shoun (March 20, 1912 – March 20, 1968) While with the Cardinals, he was 25-23 with a 4.18 ERA in 175 games. Shoun led the major leagues in games pitched with 54 in 1940 while in a Cardinals uniform.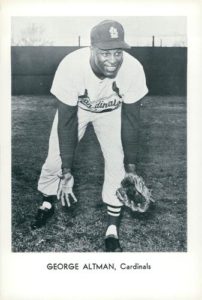 George Altman (born March 20, 1933, in Goldsboro, North Carolina) played for the Cardinals briefly for one season in 1963 but in nine years in the major leagues he accumulated 101 home runs and 403 runs batted in with 991 games.
Pat Corrales  (born March 20, 1941) Spent nine years in the major leagues and another nine years as a manager. He was a catcher that spent many seasons being the back-up to Johnny Bench. He played in 28 games for St. Louis and hit .221.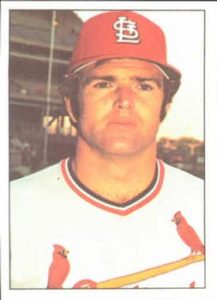 Greg Terlecky was born in 1952. He made his major league debut on June 12, 1975, and played in 20 games for the Cardinals. He was a right-handed pitcher that was 0-1 with a 4.41 ERA.
Deaths
Mike Mowrey
Gene Dale
Clyde Shoun- died on his 56th birthday
Jim Clark
Paul Toth
Luis Alvarado