The Phillies purchased Buster Adams in 1984 from the Cardinals
The Cardinals signed Art Howe as a free agent in 1984.
The Cardinals, in 2002, signed Kevin Ohme as a free agent.
The Red Sox traded Tony Womack to the Cardinals for Matt Duff in 2004.
Birthdays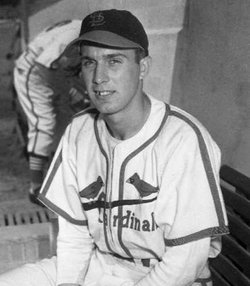 Bernie Creger was born in 1927 and became a shortstop for the Cardinals. He played in 15 games and compiled 16 at bats with 3 hits in his brief career. He played his last game on September 28, 1947.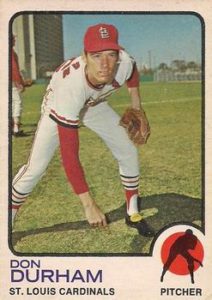 Don Durham made his major league debut on July 16, 1972. He started eight games and had one complete game and finished the season 2-7 with a 4.34 ERA.
  Shawon Dunston was a shortstop and played for the Cardinals in 1999 and part of 2000. While in a Cardinals uniform he played in 160 games and hit .273 with 181 hits. However, he only walked 18 times and struck out 115 plate appearances.
Deaths
   Joe Medwick, Hall of Famer, died on this date in 1975. He was born on March 4, 1911, and made his professional debut on Septemeber 2, 1932. His last at-bat came on July 12, 1948.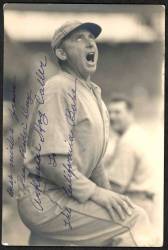 "The Hog Callin' Pitcher", Pea Ridge Day died on this date in 1934 from suicide as he was distraught that his arm couldn't pitch any longer. He was known as a "fun-loving" personality that was considered eccentric at times. He would "yippee" on the mound which was related to his Arkansas roots. Reportedly, he pitched a screwball.