Helene Britton inherits the Cardinals after her uncle Stanley Robison suffers a heart attack and dies in 1911. First FEMALE MLB owner.
The Cardinals traded George Watkins in 1934 to the New York Giants for Kiddo Davis.
Paul Dean signs for $10,000 with the Cardinals in 1936.
During the 1952 spring training at St. Petersburg, Cardinals pitcher Bob Slaybaugh is hit in the face with a line drive during batting practice that will subsequently result in the loss of his left eye.
The Cardinals traded Julian Javier to the Cincinnati Reds for Tony Cloninger in 1972.
The St. Louis Cardinals released Tom Walker in 1977.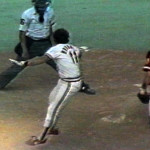 Cardinals released Glenn Brummer in 1985.
In 2002, the St. Louis Cardinals sent Ernie Young to the Arizona Diamondbacks as part of a conditional deal
The Cardinals, in 2006, released Blaine Neal.
Birthdays

Joe Bernard (March 24, 1882 – September 22, 1960), nicknamed "J.C.", was a right-handed pitcher who appeared in one game for the St. Louis Cardinals in 1909 with two strikeouts for his career.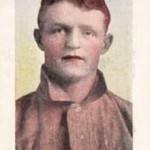 Mike Mowrey  (born March 24, 1884 – died March 20, 1947) played for the Cardinals from 1909-1913. He was known for his weird fielding style as he never caught line drives but would knock them down first before throwing them out. He also had a spectacular reputation as being the best defender at third base when the batter bunted.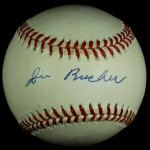 Jim Bucher (March 24, 1911 – October 21, 2004) On October 4, 1937, he was traded by the Brooklyn Dodgers with Johnny Cooney, Roy Henshaw and Joe Stripp to the St. Louis Cardinals for Leo Durocher.
Dave Bartosch (March 24, 1917 – April 30, 2006) was a corner outfielder for the St. Louis Cardinals in their 1945 season.  He hit for an average of .255 (12-for-47) in 24 games for the Cardinals, including a double, one RBI, 12 hits and nine runs scored. He scouted for the Cardinals and San Diego Padres after his playing career ended.
Garry Templeton was a shortstop who played for the St. Louis Cardinals, San Diego Padres, and New York Mets from 1976 to 1991. He was known as one of the best shortstops in his era as he also had offensive skills to go along with a very steady glove. He was the first switch hitter to gather 100 hits from both sides of the plate.
Deaths
Larry McLean played for the Cardinals in 1904 in 27 games with 14 hits and a .167 batting average.
Ray Pepper played 1932-1933 in a Cardinals uniform in 24 games with 66 at-bats. He contributed 16 hits with a .242 batting average.