The Boston Braves traded Andy High and $25,000 to the Cardinals for Les Bell in 1928.
The Cardinals purchased George Myatt in 1941 from the New York Giants.
In 1959, infielder Bill White, along with third baseman Ray Jablonski, is traded to the Cardinals by the Giants in exchange for right-handed pitching prospect Don Choate and left-hander Sam Jones.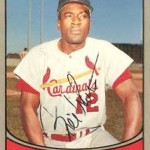 The Cardinals purchased Leo Burke from the Los Angeles Angels in 1963. and purchased Bob Humphreys from the Detroit Tigers.
The Cardinals traded Dave Adlesh in 1969 to the Atlanta Braves for Bob Johnson.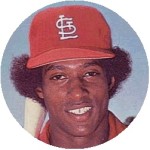 The Baltimore Orioles traded Tito Landrum in 1984 to the Cardinals for Oscar Brito.
Birthdays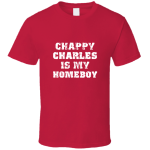 Chappy Charles (March 25, 1881 – August 4, 1959) played for the St. Louis Cardinals in the 1908 and 1909 seasons before being traded to Cincinnati.  His debut was on April 15, 1908, and his final at-bat was May 28, 1910.
Nelson Chittum played in 13 games in 1958 and compiled a 0-1 record with a 6.44 ERA. He allowed 31 hits and 21 runs as he walked seven and fanned 13 batters.He was traded on  March 15, 1959, by the St. Louis Cardinals to the Boston Red Sox for Dean Stone.
Mike Nagy played in a Cardinals uniform in 1973 and had a record of 0-2 in 9 games. He finished with a 4.20 ER and allowed 44 hits, 19 earned runs, 15 walks, 14 strikeouts in just over 40 innings in a Cardinals uniform.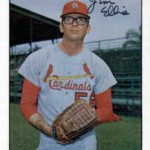 Jim Ellis played for the Cubs, Dodgers and Cardinals. He appeared in two games for the Cardinals in 1969, starting one of them. In 51⁄3 innings, he allowed only one run for a 1.69 ERA.
Miguel Meija was an outfielder for the Cardinals in 1996. He made his debut on April 4, 1996, and appeared in 45 games. He batted .087 and stole six bases.
Deaths

Harry Arndt played from 1905-907 for the Cardinals. He was in 193 games with 176 hits, 64 runs batted in and batted .250 in a Cardinals uniform. 
Homer Smoot received 2415 at-bats while with the Cardinals from 1902-1906. He batted .292 in 620 games and drove in 252 runs.
Cemetery: Galestown Cemetery, Galestown, Maryland
Tim Griesenbeck was a catcher that played in five games during the 1920 season. He had three at-bats in which he managed one hit and it was a single.