In 1913, Alfredo Cabrera, born in the Canary Islands, becomes the first person from Spain to appear in the majors. The 32-year-old Cardinals shortstop will go 0-for-2 in the only big league game he will play, a 6-5 loss to the Dodgers at Ebbets Field.
The Cardinals purchased Woody English from the Chicago Cubs in 1939.
The Cardinals traded Joe Frazier and Alex Grammas in 1956 to the Cincinnati Redlegs for Chuck Harmon
The Los Angeles Dodgers, in 1961, traded Joe Koppe to the Cardinals for Duke Carmel.
The Chicago White Sox traded Lowell Palmer to the Cardinals for Santiago Guzman in 1972.
The Cardinals released Tim Hulett in 1995.
The Cardinals signed Jon Nunnally in 2002 as a free agent.
In 2011, the Cardinals selected Jess Todd off waivers from the New York Yankees.
MUSIAL'S HOME RUN HISTORY
475 Career Home Runs
May 16, 1951, Musial hit his 4th homer of the season along with his 178th of his career. It was the bottom f the 3rd inning and the Cardinals were ahead 3-2 facing the Philadelphia Phillies. They had Bubba Church on the hill when Stan hit a solo home run.

May 16, 1958, the game was scoreless in the bottom of the 6th inning when Stan Musial came to the plate facing Johnny Podres. With Eddie Kasko on second base, Musial unloaded for his 7th of the season along with the 388th homer of his career.

The Cardinals trailed 5-0 when Stan Musial hit a two-run homer off Denny Lemaster in the top of the 9th inning on May 16, 1963. It was his 467th career home run and 4th of the year.
Birthdays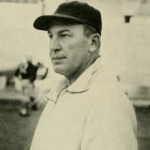 George Barclay (May 16, 1876 – April 3, 1909)  was 25 years old when he broke into the big leagues on April 17, 1902, with the St. Louis Cardinals. He hit .248 in his career. Another interesting note is Barclay was credited with inventing the first-ever football helmet in 1894, with the intention that it would prevent cauliflower ears.

  Abe White (May 16, 1904 – October 1, 1978) played the 1937 season with the Cardinals and ended with a 0-1 record.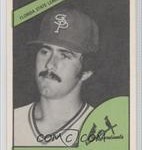 Mike Potter (1951)  made his major league debut on September 6, 1976, at the age of 25. Facing pitcher Steve Dunning, Potter went 0–3 with two strikeouts in his big league debut. In 16 at-bats in his first season, Potter did not collect a single hit. However, he did walk once. He appeared in only five games in 1977, collecting no hits in seven at-bats. In total, Potter played in 14 big league games, collecting no hits in 23 at-bats. He is tied with Larry Littleton for most career at-bats by a non-pitcher without a hit. He played his final big league game on October 2, 1977.
Debuts
Al Cabrera 1913 (see above)
Allyn Stout 1931
Chris Perez 2008
Cardinal Players That Died on this Date
Hal Kime Born: March 15, 1898
West Salem, Ohio
Died: May 16, 1939 (aged 41)
Columbus, Ohio
Spike Shannon Born: February 7, 1878
Pittsburgh, PA
Died: May 16, 1940 (aged 62)
Minneapolis, MN
Mel Wright Born: May 11, 1928
Manila, Arkansas
Died: May 16, 1983 (aged 55)
Houston, Texas