Box Score History for May 23, 1979
The Cardinals behind Silvio Martinez (8IP/7H/1ER/1BB/6K) picks up the win as the Cardinal pitchers fan Mike Schmidt of the Phillies 3 times. In the 3-1 Cardinals win, Templeton, Hernandez, and Reitz each get RBI's. Mark Littell notched his 3rd save of the season (1IP/1H/0ER/0BB/0K.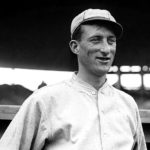 May 23, 1914 – At St. Louis' Slim Sallee stops the Giants to preserve the Cards' lead' and the Birds win' 4 – 3' over Christy Mathewson.
The Cardinals traded Howard Freigau and Mike Gonzalez to the Chicago Cubs for Bob O'Farrell in 1925.
The Cardinals in 1942, signed Ray Hayworth as a free agent.
In 1942, the New York Giants purchased Gus Mancuso from the Cardinals.
The Cardinals trade three-time 20-game winner Mort Cooper, in 1945, to the Braves for pitcher Red Barrett. Cooper was dissatisfied with his salary in St. Louis and had threatened to leave.
The Cardinals traded Jackie Collum to the Cincinnati Reds for Eddie Erautt in 1953.
The Cardinals signed Von McDaniel in 1957 as an amateur free agent (bonus baby). Three weeks after his High school graduation the Cardinals signed him to a $50,000 bonus.
Gibson's Complete Games
Bob Gibson notched his 165th complete game on this date in 1970. He beat the Phillies 3-1 and struck out 16 batters in 2 hours and 8 minutes. His pitching line finished 9IP/4H/1ER/1BB/16K.
The Cardinals traded Cardell Camper to the Cleveland Indians in 1976 for Nelson Garcia.
WOW (Walk-off Winner)
On May 23, 2010, the Cardinals walked it off in the bottom of the 10th inning with a 6-5 win over the LA Angels. Matt Holliday walks, Colby Rasmus strikes out, David Freese singles, Yadier Molina coaxes a walk. With the bases loaded facing pitcher Scot Shields, Felipe Lopez rips a single to center to provide the winner! 
In 2005, the Texas Rangers sent Vladimir Nunez to the Cardinals as part of a conditional deal.
The Washington Nationals returned Brian Broderick (earlier draft pick) to the Cardinals in 2011.
Cardinals released Joey Butler in 2014.
Randall Grichuk hits his first walk-off homer to defeat Cub 4-3 in 2016.
Tracking Musial's Home Runs 
475 Career Home Runs
Stan hits two home runs on this date with the first in 1942 which was his 6th career round tripper. It came off Joe Beggs in the bottom of the 7th inning with the game tied 3-3 facing the Reds. 

 In 1957 in Cincinnati, the Cardinals were behind 5-0 and it was the top of the 4th inning when he connected off Don Gross for a solo home run. It was his 5th of the season and 357th of his career.
Birthdays
 Ralph McLaurin  (May 23, 1895 – February 11, 1943) appeared in 8 career game all with the St. Louis Cardinals. He had no homers or runs batted in and finished with a .227 batting average.
Charlie Niebergall  (May 23, 1899 – August 29, 1982) played in 54 games that were spread out over three seasons for the Cardinals where he compiled a .293 batting average with 8 doubles and 8 runs batted in. He started 17 games as a catcher.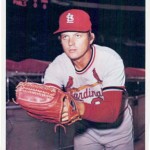 Reggie Cleveland  (1948) made his major league debut on October 1, 1969, with the Cardinals and pitched until the completion of the 1973 season when he traded. His career numbers show he was 105-106 with a 4.11 ERA.
Butch Metzger (1952)  collected 7 saves while posting a 3.11 ERA and a record of 4 wins and 2 losses with the Cardinals.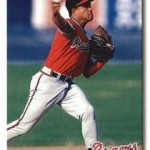 Ramon Caraballo (1969) was an infielder that played the part of the 1995 season with the Cardinals. He posted a .202 career average with 2 homers and 2 RBI's before playing his last game on August 15, 1995.
If you like BASEBALL HISTORY, check out our latest venture that deals with Central Illinois Major League Debuts. Twice a week we feature someone from baseball history that was born in a 12 county radius in Central Illinois. Check it out HERE! 
Debuts
NONE
Deaths
Danny Clark 1937
Jack Clements 1941
Rolla Daringer 1937
Sam Bohne 1977
Gene Green 1981