Tracking Musial's Home Runs
Transactions
The Cardinals traded Jake Flowers in 1927 to the Brooklyn Robins for Bob McGraw.

In his first major league start, which was in 1941, Cardinal rookie Henry Gornicki throws a one-hitter, beating Philadelphia at Shibe Park, 6-1. The 30-year-old right-hander, who will win only fifteen games in his career, gives up the lone hit to rookie outfielder Stanley Benjamin.

The Cardinals traded Freddy Schmidt and Harry Walker in 1947 to the Philadelphia Phillies for Ron Northey.

The Cardinals traded Red Munger to the Pittsburgh Pirates for Bill Werle in 1952.
Triple Play

On this Date in 1965, the Cardinals are at bat leading 3-0 in the 6th inning with runners on first and second (Phil Gagliano and Bill White) and no one out. Tim McCarver is at bat and he hits into a triple play as the SF Giants go 1-6-3-2 to get out of the inning.
Birthdays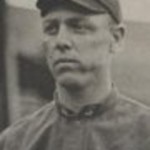 Ray Shepardson (1897-1975) made his debut with the Cardinals on September 19, 1924, and played in three games with six at-bats. He had no hits in his career which ended on September 24, 1924.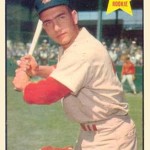 Chris Cannizzaro (1938) made his debut on April 17, 1960, with the Cardinals. In a 13-season career, Cannizzaro posted a .235 batting average with 18 home runs and 169 RBI in 740 games played.
Keith Smith (1953) appeared in 24 games for the Cardinals in 1980, hitting .129 in 31 at-bats. He played his final big league game on October 5. Overall, Smith hit .207 with two home runs and 8 RBI in 53 games during his three-year career.
Ivan Cruz was born in 1968 He made his major league debut on July 18, 1997. He was in the major leagues for five seasons and hit .273 for his career with five hits. His last game was in a Cardinals uniform on September 27, 2002. 
Gabe Molina (1975) played for the Cardinals in parts of 2002 and 2003 and went 2-2 in 46 major league relief appearances. In 52 innings, he walked 23 batters, struck out 48 and posted a 4.58 ERA
Nick Stavinoha (1982) played for the Cardinals from June 22, 2008, to October 3, 2010. He ended with a 2.34 batting average and 4 home runs with 28 runs batted in. 
Deaths
Ted Breitenstein (1935)

Jim Galloway (1950)

Gerry Shea (1964)

Alex Kellner (1996)
Debuts
Joe Precko 1951

Gibson Alba 1988

Seth Maness 2013

Carlos Martinez 2013